Gödel, Escher, Bach: An Eternal Golden Braid
By Douglas R. Hofstadter,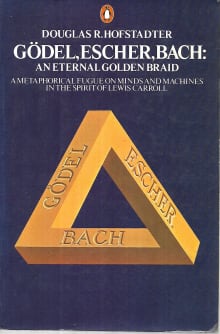 Why this book?
Douglas Hofstadter is one of the most original thinkers alive, and the mind-body problem is his great obsession. Godel, Escher, Bach, his magnum opus, argues that the mind is a "strange loop", a thing that does something to itself. This playful, deadly serious book, which draws upon mathematics, computer science, physics, genetics, art, and music, remains as provocative and challenging today as it was when it was published in 1979.

---