Les Hommes aux Temps de Lascaux: 40000-10000 avant J.C.
By Sophie A. de Beaune,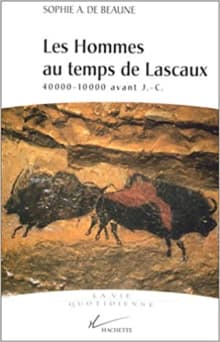 Why this book?
Les Hommes aux Temps de Lascaux is in French, but it is the best, most comprehensive summary of the things we know about life in the Upper Paleolithic, from about 35,000 to 10,000 years ago. It covers all the basics (physical types, chronology, stone and bone tools, hunting-fishing, and plant foods) without delving into the minutiae that would only interest specialists. Beaune also deals with the arts, clothing and adornments, games, feasts, music, use of caves, funeral practices, and other interesting aspects of society. A newer version has just appeared, but is also only available in French; the title is Préhistoire Intime: Vive dans la Peau des Homo Sapiens.
---