The Key to Rebecca
By Ken Follett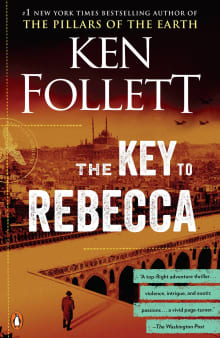 Why this book?
This is my top favourite when it comes to choosing a World War 2 spy novel. I read it several times and I never get tired of it. I adored the exotic setting and the colourful cast of characters that feel authentic and so intriguing, for they are all flawed to a certain degree and yet they pursue what, in their view, is the greater good. Follett manages to make the reader care for every single one of them, and that's what I absolutely love about this writer.
This is a book that also gives a better understanding of what World War 2 was like in the heat of North Africa and is rich in accurate historical details. The rotation of the points of view make it fun to read and the innumerable twists and turns keep you engaged at all time. An edge-of-seat, definitely unbeatable classic by this master storyteller.
---
When you buy a book we may earn a small commission.