The Guernsey Literary and Potato Peel Pie Society
By Mary Ann Shaffer, Annie Barrows,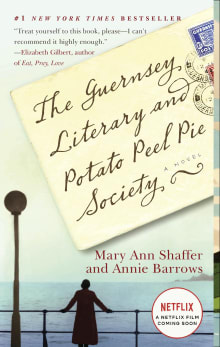 Why this book?
Many people don't realize that part of the United Kingdom was occupied by the Nazis during WWII. The inhabitants of the Channel Islands, just off the shore of France, lived under German rule from 1940 through to liberation in 1945. This novel, told entirely in epistolary style with letters and a few telegrams between the characters, highlights the wartime deprivations they endured and the extraordinary resilience of ordinary citizens. The "literary society" in the title is initially a ruse to explain an unauthorized violation of curfew, but I love that it becomes a way for the characters to discover the power of books to help them survive terrible times. It was made into a movie in 2018, but of course, the book is much better.
---