The Oblivion Seekers
By Isabelle Eberhardt,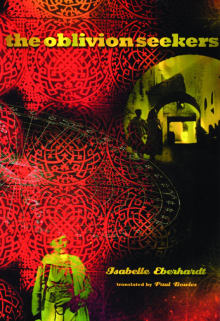 Recommended by Nick Hunt
From Nick's list on edeserts that capture their beauty and loneliness.
With vivid, dream-like lucidity, these vignettes, stories and fragments describe the life and adventures of a truly extraordinary traveller: the daughter of Russian nihilists who moved to North Africa at the end of the nineteenth century, dressed and lived as a man, drank and smoked kif to excess, had numerous affairs, converted to Islam, was initiated into a Sufi sect, survived an assassination attempt and died in a freak flash flood at the age of only twenty-seven. The writing that survives is as fierce and as gloriously intense as the desert itself.

---