Sufis of Andalusia: The Ruh al-quds and al-Durrat al-Fakhirah
By Muhyiddin Ibn 'Arabi, R.W.J. Austin (translator),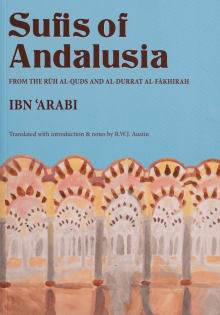 Why this book?
A delightful 12th-century spiritual travel book. As a young man, the mystic Ibn Arabi travels through southern Spain, Portugal, and North Africa in search of holy figures. He meets plenty of them, who tell him of their daily spiritual and physical discipline and experiences of God. In one of my favorite depictions, Ibn Arabi is harshly told off by one of the individuals who refuses to acknowledge he is the one whom the young traveler seeks — if people learn of his spiritual eminence, he finally confides, he will never have a moment of peace; there will be a never-ending queue of individuals seeking guidance, healing, and prayers from him.
---