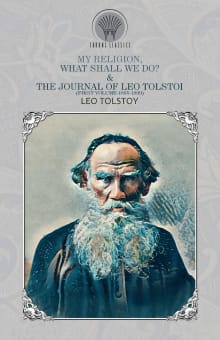 My Religion, What Shall We Do? & The Journal of Leo Tolstoi
By Leo Tolstoi
Why this book?
When a clearly enlightened spiritual master speaks to us, our first reaction is often resistance because the message is designed to end the reign of egocentricity and return us to Authentic Being. To me, everything Leo Tolstoy wrote in his maturity offers the same possibility, but none so starkly as My Religion. As with reading Mahatma Gandhi, we have the opportunity to witness the deep practice of an aspirant grappling with transcending the suffering of the human condition, in much the same way John of the Cross describes the "dark night of the soul." It illustrates every person's spiritual…
From the list:
The best books about Zen awareness practice
When you buy a book we may earn a small commission.