The Three Pillars of Zen: Teaching, Practice, and Enlightenment
By Roshi Philip Kapleau,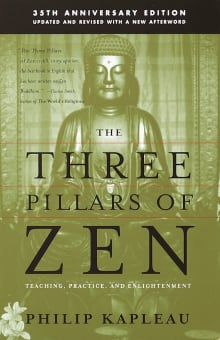 Why this book?
In addition to Zen meditation instructions, this book contains numerous first-hand accounts of individual experiences during the quest for satori/enlightenment. Not only does the book show the variety of possible experiences on the journey but also how a guide can aid the seeker through the intricacies of the path. The supplemental section contains the Ten Oxherding Pictures which depict the stages of the spiritual journey. I used this set of pictures as one of the foundational structures for my book. Three Pillars is a compelling read with much Zen wisdom packed into its pages.
---