The Guide for the Perplexed
By Moses Maimonides,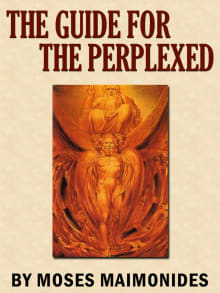 Why this book?
The classic 13th century medieval Jewish philosophic text that proposes a sophisticated—for that time—metaphysical model of spiritual experience; in this case, prophecy as articulated in the Hebrew Bible. The intellectual scaffolding for my attempt to resurrect a metaphysics of prophecy in my 2014 book "DMT and the Soul of Prophecy."

---