Light on Yoga: The Bible of Modern Yoga...
By B.K.S. Iyengar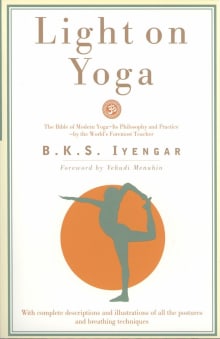 Why this book?
I first met my Guru, B.K.S Iyengar, in 1988; since then, I kept coming back to his center in Pune, India, every other year for a month of study, until his passing away in 2014. Light on Yoga is ever a source of inspiration for me. I come back to it almost daily when I am on my yoga mat, I read and study the instruction given by Iyengar while trying to perform the asanas shown in the photos. B.K.S Iyengar is a renowned teacher and Guru. Light on Yoga, which came out in the '60s, soon became 'the bible of yoga.' It contains photos of Iyengar demonstrating the asanas (yoga postures) with amazing precision and clarity. 
---
When you buy a book we may earn a small commission.