My Sister, the Serial Killer
By Oyinkan Braithwaite,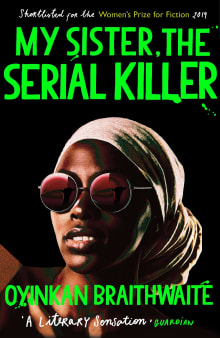 Why this book?
Murder and mayhem in Africa, but turned on its head. This novel is set in Nigeria, and who could argue with the mad charm of traffic jams, family dynamics, a young woman who simply can't help killing the men in her life, and her long-suffering sister who keeps helping her clean up the mess? Every page vibrates with wackiness and warmth, while the blood keeps flowing. Gravity-defying because it should be grim but you find yourself chuckling before the first corpse is cold.

---