On Killing: The Psychological Cost of Learning to Kill in War and Society
By Lt. Col. Dave Grossman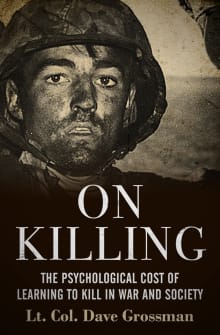 Why this book?
This book is about the psychological cost of learning to kill and the act of killing. What is the psychological difference between lobbing a mortar over a mountain versus putting a knife in someone's gut? It is huge. The author is a warrior who has fought and he writes in-depth about the psychological ramifications of these actions.
I gave this book to my son when he was young, I think this is an important read for everyone because as humans we are killing, we are fighting, and we are committing acts of violence all over the world. This book is brilliant. 
---
When you buy a book we may earn a small commission.