Journey to the End of the Night
By Louis-Ferdinand Céline, Ralph Manheim (translator),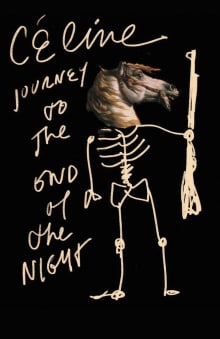 Why this book?
Celine is the big daddy of low life, the snarling metronome of misanthropy. Nearly a hundred years since its publication, it is as fresh as a daisy and should convince anybody that writing about real-life and what you think has more merit than all the BS that goes into all the other literary BS you think you should be writing or reading, because someone told you it should be elevated above the ordinary. Celine says what he thinks, warts and all. (Although it did get out of hand later in his life when he goes full throttle antisemitic!) He puts all his prejudices out there, plus blood, pain, war, fear, colonialism, boredom, hypocrisy, intolerance, jealousy, greed, industrialisation, poverty, medicine, and love-torn envy in the classic French noir thriller ending. Look no further if you want to read the greatest novel ever written!  
---