The Rise and Fall of the Third Reich: A History of Nazi Germany
By William L. Shirer,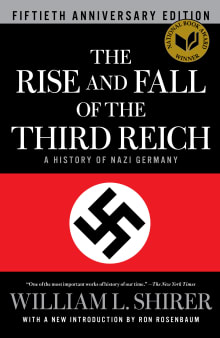 Why this book?
The first half of the book is like watching a slow-motion car wreck. There were so many missed opportunities to stop Hitler before he did his worst, I wanted to shout 'Stop this guy before it's too late!' Alas… Shirer was our man in Vienna and Berlin from the late 1920s-early 1940s, which adds an intimacy to his words that I find lacking in other similar accounts.
---