American Prometheus
By Kai Bird, Martin J. Sherwin,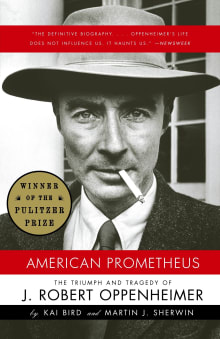 Recommended by David N. Schwartz
From David's list on the lives of 20th century physicists.
A Pulitzer Prize-winning study of the scientist who led the effort to create the atomic bomb. Oppenheimer was a complicated character, a fine physicist but an even better leader with the perfect temperament to lead a group of scientists with giant egos and even more giant intellects to create the world's first atomic bombs. Bird and Sherwin tell that story extremely well, and also the subsequent tragic story of his fall from grace during the McCarthy era. 
---