Ghost in the Wires
By Kevin Mitnick, William L. Simon,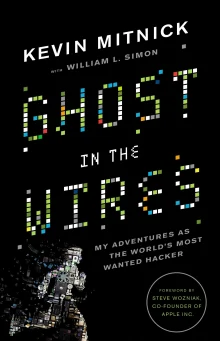 Recommended by Jeremy N. Smith
From Jeremy's list on hackers and hacking.
A famous hacker's real-life story, told from his own perspective, Ghost in the Wires explains how criminal hackers think and act and the diverse techniques they use, no keyboard necessary—all, in this case, with little motive beyond a compulsion to explore and exploit. The hacking community has no bigger characters than Kevin Mitnick and no better first-person accounts of the art of "social engineering," or human hacking—manipulating people (including, in Mitnick's case, the FBI and other would-be pursuers) to your own advantage.

---