Medical Apartheid: The Dark History of Medical Experimentation on Black Americans from Colonial Times to the Present
By Harriet A. Washington,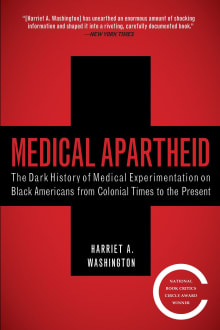 Why this book?
Medical Apartheid is the one book that I urge all of my medical students to read. In a compelling narrative laced with shocking details, Washington reveals the way various forms of racial segregation and bias have shaped the American medical system – from the ghastly 19th century experiments of surgeon J. Marion Sims to the systemic exploitation of the government's MK-ULTRA program in the 1950s to ongoing discrimination today.  
---