Dialogue
By Gloria Kempton,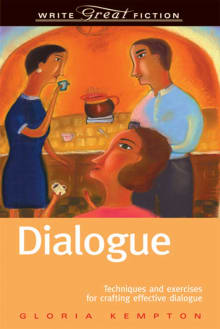 Recommended by William Noble
From William's list on writing provocative, dramatic dialogue.
I find her goal of showing dialogue as a natural extension of breathing and talking both provocative and crucial. Writers need to become the characters they are writing about and Kempton shows how dialogue can set a mood, intensify story conflict, reveal character motives, and develop setting and background. She provides challenging dialogue-writing exercises at the end of each chapter.
---