A Culinary History of Taipei
By Steven Crook, Katy Hui-Wen Hung,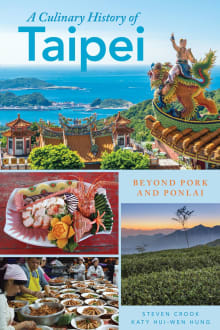 Recommended by John Grant Ross
From John's list on Taiwan's history.
Despite the title, this is a history of the food of Taiwan, not just Taipei. The "ponlai" in the subtitle refers to a strain of rice developed in Taiwan during the Japanese colonial period, stickier and quicker maturing than the indica rice cultivated previously; and this specificity gives a good indication of the admirable depth the book goes into. There's great breadth too, the authors covering almost everything you might be curious about, whether aboriginal crops or traditional banquet culture, religious food offerings, food folklore and prohibitions, the evolution of basic ingredients, and the origin stories of iconic dishes.

---