The 7 Habits of Highly Effective People
By Stephen R. Covey,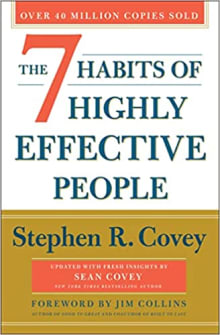 Why this book?
This book probably needs no introduction. It was the first time management book that I read, and it had a really big effect on me. I remember really enthusiastically jotting down ideas from this book and making changes to how I worked. It's an absolute classic! The book would probably look really different if written today, but I think a lot of the ideas are just so evergreen.
---