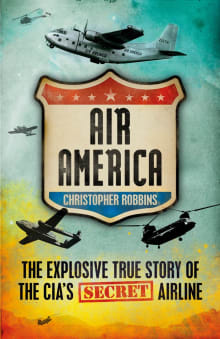 Air America
By Christopher Robbins
Why this book?
From 1965 onwards, the USA, conducted a covert anti-communist war in Laos. While the CIA created a clandestine hilltribe army, the air support for these troops was provided by Air America, ostensibly a private airline that was owned by the agency. Small spotter planes flew to 100s of airstrips across Laos to distribute troops, aid and weapons while collecting vast amounts of opium grown by the mercenaries the US had hired, later refined into heroin and sold to US troops fighting in Vietnam. Robbins' book, which is somewhat revisionist, nonetheless brilliantly tracks the history of the airline from its beginnings…
From the list:
The best books about Laos and the CIA's covert war there
When you buy a book we may earn a small commission.