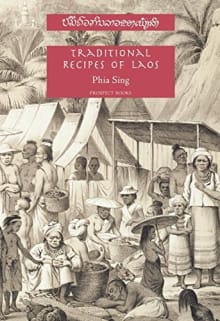 Traditional Recipes of Laos
By Phia Sing,
Why this book?
In 2000 I read a sentence in a guidebook stating that there was only one book in print on Lao cuisine written in the English language. The lone cookbook was called
Traditional Recipes of Laos
and was printed by Prospect Books, a tiny publisher of culinary academia and rare recipes. It was a real find, for it contained the recipes of the late king of Laos's chef, Phia Sing – the recipes of the royal court of Laos! This book sent me to Laos to find out more and write my own book.
The story behind the publication of the…
From the list: