Last Train to Memphis: The Rise of Elvis Presley
By Peter Guralnick,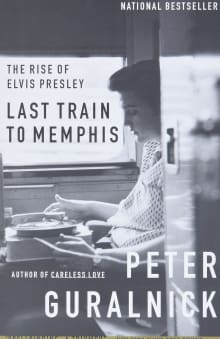 Why this book?
When my wife and I moved to Nashville, I was stunned to realize that most forms of American popular music had been born within 500 miles of our new home, in an arc from New Orleans (jazz) to the Mississippi Delta (blues) to Memphis (rock 'n' roll) to Nashville (bluegrass) to Bristol (country). 
I began reading eagerly about American popular music, and my reading led to writing—most recently my novel about the birth of country music, Lord of the Mountain. This list gives you some of my favorite books.
The best of these is also one of my favorite biographies of any kind, Peter Guralnick's magnificent Last Train to Memphis, the first volume of his essential two-volume story of Elvis Presley and the birth of rock 'n' roll.

---