Olivia on the Record
By Ginny Z. Berson,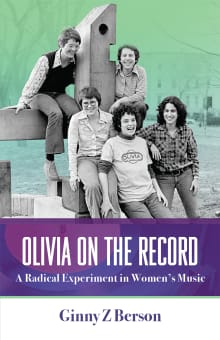 Recommended by Bonnie Morris
From Bonnie's list on the women's music movement.
A wonderful overview of the early years of Olivia Records, this memoir from the social justice warrior of the original Olivia collective details how the first lesbian recording company was founded—and succeeded, despite all odds. Berson includes romantic insights on the artists' passion for one another, as well as accounts of building a national audience. For two generations of women who came out with this music, the songs and albums remain critical anthems of female empowerment—and the only music that existed to affirm lesbians' lives.

---