My Sister's Keeper
By Jodi Picoult,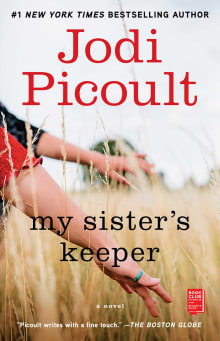 Why this book?
Choices and the freedom to make them. Choices and the burden of making them. This is the crux of My Sister's Keeper by Jodi Picoult which I first read in 2006 shortly after giving birth to my twin daughters. I was a blubbering, emotional mess by the time I finished it, but I immediately had to start over and reread it. 
What would I have done?  

What clues did I miss on the journey?

I wasn't an author when I read My Sister's Keeper, but I decided in that moment that if I was ever to write a book, I would emulate Jodi Picoult; I would force the reader to question everything, even their own moral tenets.

---