Bronx Primitive
By Kate Simon,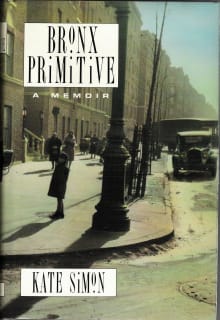 Recommended by Pamela S. Nadell
From Pamela's list on memoirs through the voices of women.
In this evocative memoir, the first in a series of three and a New York Times 1982 best book of the year, Simon, a travel writer, captures the world of an immigrant child growing up in the Bronx in the 1920s. Their fathers were harsh disciplinarians; mothers knew abortion to be the most effective birth control; and daughters saw poor scores in math crush their dreams. A story of triumph over the odds, of female rebellion, and of the many ways of learning, this memoir evokes a bygone world that also feels very contemporary.

---