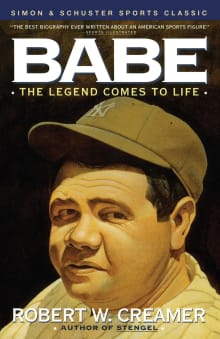 Recommended by Scott H. Longert
From Scott's list on baseball history books.
There have been numerous biographies written about Babe Ruth, but Robert Creamer's stands out. With excellent research, Creamer gives the reader an intimate portrait of the game's greatest slugger. From Ruth's time at St. Mary's school for boys to his death from cancer, the author reveals a vivid account of Babe's life and times. There were many highlights in the Babe's career and Creamer covers them well, including the home run in the 1932 World Series where Ruth may or may not have called his shot. Babe Ruth was always up to the task on and off the field; this book relates his exploits in a most captivating style.

---