Long Gone
By Paul Hemphill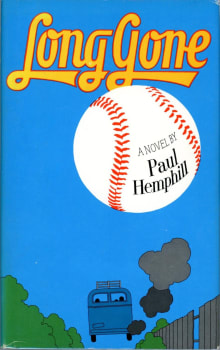 Why this book?
This novel by one of my favorite writers, the late, great Paul Hemphill – an icon of journalism and storytelling in the American South – is a hilarious, vaguely autobiographical story of life in the low minor leagues. Hemphill perfectly captures the language, grit, rhythm, and flow of minor league baseball in the mid-1950s, touching on issues of worker's rights, segregation, sex, love, teamwork, and courage, without preaching or being sentimental.
My favorite moment in the book (and the terrific HBO movie version, starring William Peterson and Virginia Madsen) is when a Klan roadblock stops the Stogies' team bus because they want to lynch the team's star catcher, Joe Louis Brown, the only black player in the league – one the Stogies suggests, "let 'em hang Whisenant, he's only batting .179."

---
When you buy a book we may earn a small commission.