Underland
By Robert MacFarlane,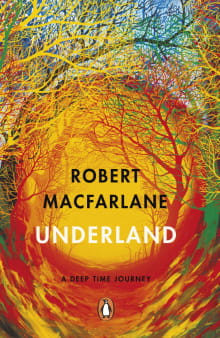 Recommended by Susan Freinkel
From Susan's list on important things hiding in plain sight.
This is one of the most gorgeous, profound, and nail-biting books I have ever read. We may be an above-ground species, but, as MacFarlane shows, our underground spaces reveal as much if not about much about the human impact on planet earth. They illuminate "the deep time legacies we are leaving." Stops on his underground tour include: the invisible city of tunnels beath Paris streets; a remote Norwegian sea cave filled with ancient wall paintings; hollowed-out mountains on the Italy-Slovak border soaked with wartime atrocities. But the most moving journey is into Greenland glaciers where ice sheets tens of thousands of years old are melting away in real time. 
---