Fear and Loathing in Las Vegas
By Hunter S. Thompson,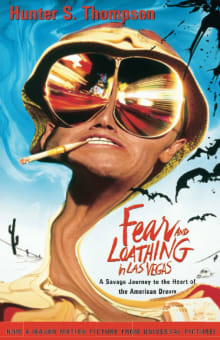 Why this book?
Hunter S. Thompson is one of the best American writers of the last fifty years, and Fear and Loathing in Las Vegas is the pinnacle of his writing. I return to this book every few years, and I'm always amazed at his ability to convey the depiction of a drug-fueled frenzy. This cult classic of gonzo journalism follows the journey of Raoul Duke and Dr. Gonzo as they travel to Las Vegas in search of the American Dream, all while consuming almost every narcotic known to man. Buy the ticket, take the ride.

---