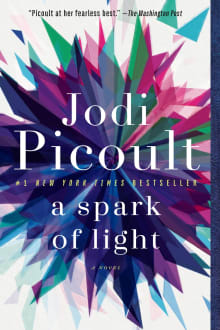 A Spark of Light
By Jodi Picoult
Why this book?
This is a page-turner of a novel about a shooting at a women's reproductive health services clinic in Mississippi, where the 15-year-old daughter of the hostage negotiator is caught inside the clinic. A variety of people are trapped inside the clinic for hours that day. The shooter, the daughter, the hostage negotiator, the abortion doctor, a pro-life protestor who was spying inside the clinic, and a woman who just had an abortion in the clinic–their characters and motivations are all very understandable to me, which makes the tension about this horrible situation that much more riveting. 
From the list:
The best novels about reproductive freedom
When you buy a book we may earn a small commission.