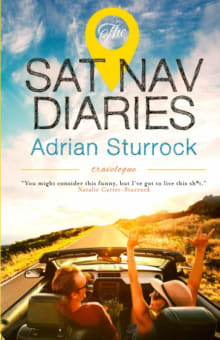 The Sat Nav Diaries
By Adrian Sturrock
Why this book?
The author bought a Mazda sports car on a whim, which prompted him to plan a mid-life road trip through Europe. His wife Nat decided to go along for the ride, and I am so glad she did. The banter between them is like a comedy double act. 
Road trip memoirs are frequently a catalogue of calamities, a search for self, or a directory of delectable destinations. This book is notably devoid of disasters and empty of 'eureka' moments. In fact, very little actually happens…  
Yet in a series of wry observations, witty perspectives, and entertaining sketches, Adrian captures the…
From the list:
The funniest road trip memoirs
When you buy a book we may earn a small commission.