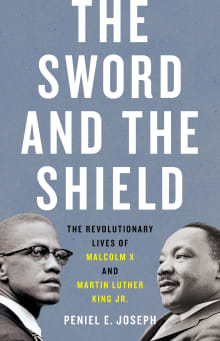 The Sword and the Shield: The Revolutionary Lives of Malcolm X and Martin Luther King Jr.
By Peniel E. Joseph,
Why this book?
Martin or Malcolm? Civil Rights or Black Power? Integration or Separation? In this book, equal parts wise and smart, Joseph shows the limits of such questions. With their different styles and ways, both Martin and Malcolm fought for the common cause of equality and full citizenship. This book gets to the heart of why this cause was the defining struggle for equality of the post-World War Two decades.

From the list: