The Sound of the Sea
By Cynthia Barnett,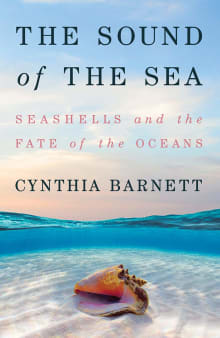 Recommended by Mitchell Thomashow
From Mitchell's list on deep environmental learning.
If you have ever experienced the delight of admiring seashells then you will be enamored with this fine book. The Sound of the Sea uses seashells as a way to explore the history of life on earth, the extraordinary biology of mollusks, the fascinating cultures of First Nations Amerindians, and the political economy of shells, from the naming of Shell oil to their use as natural resources. Who knew that seashells could take us on such an encompassing journey? After reading this book, you will enhance your sense of wonder and gain a deeper appreciation for the role of mollusks in the biosphere. And you will be more firmly committed to natural history exploration and the necessary conservation it requires. 
---