The Bachelorette Party
By Karen McCullah Lutz,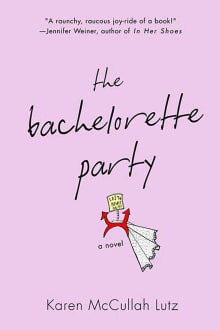 Why this book?
This book has all my very favorite things: irreverent humor, wedding drama, crass women in action (think Bridesmaids), and some hot and spicy lovin' with a very sexy young man. (Relax, he's legal…but just barely). Considering this author co-wrote two of my favorite movies: 10 Things I Hate About You, and Legally Blonde, it's no surprise that this book tops my list. 
---