How to Escape from a Leper Colony: A Novella and Stories
By Tiphanie Yanique,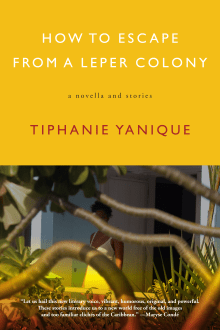 Why this book?
I love the unexpected beauty and horror of this book which is a collection of stories and a novella. The title also made me wonder, how do you escape a leper colony? Author Tiphanie Yanique is a Caribbean writer whose stunningly poetic voice haunted me long after I finished reading her book. As I read it, I imagined the narrator's Caribbean accent soaking into every syllable. In the key short story, Yanique sets us down in a leper colony on a deserted island for the dying and yet manages to leave room for the miraculous as well. Describing one leper she says, "And when a man with no hands claims that he can fly, you listen."

---