The Haunting of Hill House
By Shirley Jackson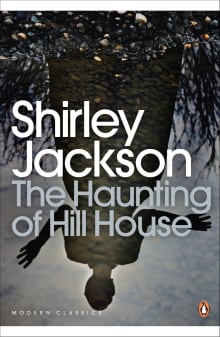 Why this book?
This is often called the greatest haunted house story ever written. And, my friends—it is. It really is. What Shirley Jackson grasps so completely is that all good haunted house stories have something deeper crawling around underneath their pages. A simple story of a spooky ghost might get boring after a few hundred pages. There needs to be a question, a mystery, something gritty to grab at. Did that really just happen? What is going on? Is this real or imagined—or both? Is the house haunted or is Eleanor haunted? Or…both?
The gentle, lilting prose crescendos gradually to a dizzying ending. I recommend finding a friend to buddy read this with, because you're definitely going to want to talk about it with someone.
---
When you buy a book we may earn a small commission.