Cabal
By Clive Barker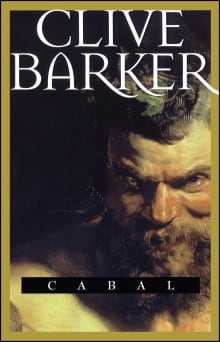 Why this book?
This is one from my teenage years, and one of the first examples I read of 'monsters' having more humanity than a lot of humans.
On the surface, it's a good, pacey horror story about an institutionalised man who has been convinced that he's a murderer. But the themes of exclusion and belonging really speak to me, especially as a queer man who lives with anxiety and depression. The authority figures aren't to be trusted. The 'monstrous' is welcoming. The 'unnatural' is natural. Barker's prose is flat-out gorgeous in places: "They were what the species he'd once belonged to could not bear to be. The un-people; the anti-tribe; humanity's sack unpicked and sewn together again with the moon inside." It still gives me shivers; oh, how I wanted to join them in Midian!
---
When you buy a book we may earn a small commission.