Dirty Copper
By Jim Northrup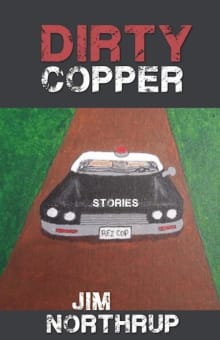 Why this book?
Jim Northrup, Fond du lac Ojibwe author, was my writing mentor from the time I met him in 1991 until he passed away in 2015. He would always ask, "What are you writing today?" That was his way of encouraging me to keep writing. His crime novel, Dirty Copper is the story of Luke Warmwater, who returns to the Reservation after serving in Vietnam. Luke becomes a deputy sheriff on the Rez and sees firsthand the war raging below the appearance of peace.
I would listen to Jim talk about his writing and the progress he was making on his story as he wrote it. Listening to him encouraged me to keep going with my writing. Jim's way of storytelling through the written word is something I have tried to emulate.
---
When you buy a book we may earn a small commission.