A Short History of Denver
By Stephen J. Leonard, Thomas J. Noel,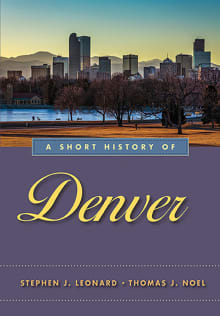 Recommended by Lisa J. Shultz
From Lisa's list on to explore Denver for newcomers or locals.
An outstanding history book of Denver filled with interesting details. Short enough not to bore me. Detailed enough to grasp the significant events, people, buildings, and aspects of Denver that give it a well-rounded and thorough view. Well organized and researched. This book is a treasure for Denver's history. I applaud and appreciate the authors for putting their knowledge and research into the hands of the public is such an easy-to-read book form.
---