The Dodo and its Kindred
By Hugh Edwin Strickland, Alexander Gordon Melville,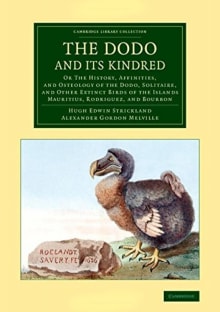 Recommended by Errol Fuller
From Errol's list on conservation and extinction.
This is a beautifully presented antique book and, unfortunately for anyone who wants it, it is fiercely expensive. It is the second of my choices with Dodo in the title, but this one really is about the species.
There have been many books and scientific papers written about the subject but, curiously, most of them are full of erroneous information or are derivative in the extreme. Even my own book Dodo – from Extinction to Icon is limited. I wrote somewhere that all we actually know about the living bird could be written on the back of a postcard. Perhaps because this remark is essentially accurate, many writers on the subject have felt the need to embellish the truth and invent or copy all manner of misinformation.
The book produced by Mr. Strickland and Mr. Melville is of a very different stamp. Although written so long ago, it is a…
---