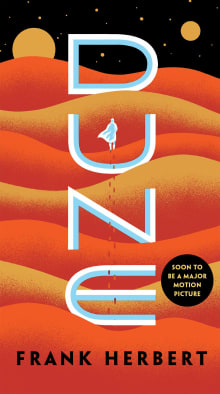 Why this book?
This classic, powerful SF saga leads with the message that we human beings can train ourselves to be deeply perceptive and in control of our emotions. There are many, many lessons in this book, but perhaps the most famous is about fear, how it blinds and disables sensible thought. As a child, this taught me that my fear and my self were not one thing, that I could move through fear to another place. That changed me.
Fear is the mind-killer.
Fear is the little-death that brings total obliteration.
I will face my fear.
I will permit it to pass over me and through me.
And when it has gone past I will turn the inner eye to see its path.
Where the fear has gone there will be nothing.
Only I will remain.
---