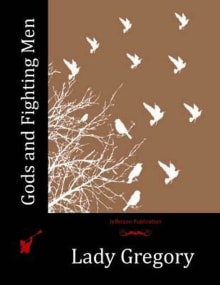 Gods and Fighting Men: The Story of the Tuatha de Danaan and of the Fianna of Ireland
By Lady Gregory
Why this book?
Although we've never stopped telling stories on this island, there is no doubt that a huge part of our heritage would have been lost if not for those who collected it, translated it for a non-Irish-speaking audience, and published it around the world. Lady Gregory's brilliant collection, Gods and Fighting Men is the one on which so many others are based.

From the list:
The best books for exploring Irish mythology
When you buy a book we may earn a small commission.