London Triptych
By Jonathan Kemp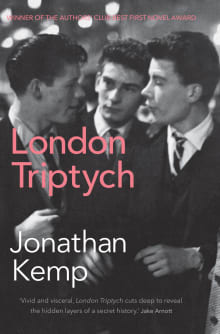 Why this book?
This novel weaves three unique stories told by three very distinctive gay men who live in London at completely different periods of time. What unites them? Internalised homophobia, something as a gay person I remember from a long time ago. Each character yearns for someone. Each in a distinct way. Rent boy, Jack, longs for his regular client, Oscar Wilde. Lonely artist Colin desires the model he paints while staying closeted in the 1950s. And David's desire lands him in prison in the 1980s.
Each story travels at the same pace with each character reflecting similar highs and lows. And you don't have to be gay to identify with this well-written novel.

---
When you buy a book we may earn a small commission.