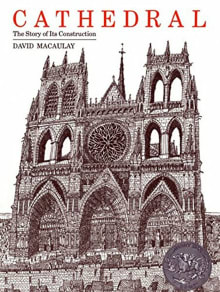 Cathedral: The Story of Its Construction
By David Macaulay
Why this book?
We love all of David Macauley's books. He uses hand-drawn black-and-white illustrations to describe the enormous effort and complicated processes involved in building some of the most magnificent structures in the world, from cathedrals to castles to pyramids. Cathedral was his first, and we think the best. Although intended for young readers, there are many builders, engineers, and architects that find wonder in Macauley's work. 
From the list:
The best hand-illustrated books on building
When you buy a book we may earn a small commission.