Painting the Black
By Carl Deuker,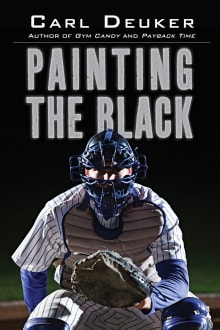 Recommended by Dan Largent
From Dan's list on baseball is part of the theme.
There was no way that I could ever put a book list together and NOT recommend one of Carl Deuker's books. This book is aimed at the Young Adult crowd, but I first read it as an adult because Carl was my favorite author as a kid and I also happen to teach students in the YA crowd. 
Carl is the master of weaving complex societal issues and internal conflicts into plots that revolve around athletics. In Painting the Black he does just that as the main character, Ryan Ward, is faced with a choice that I am sure many readers can relate to.
Whether you are looking for a quick and poignant read, or you have a YA student at home who loves sports, Painting the Black is a must-read. 
---