Rare Breed: A Guide to Success for the Defiant, Dangerous, and Different
By Sunny Bonnell, Ashleigh Hansberger,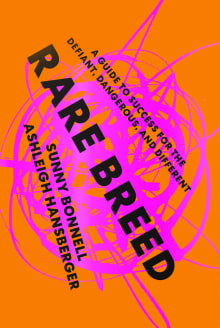 Why this book?
If the Conceptual Age of marketing is here where imagination reigns supreme, will the same types of personalities in business from the Information Age be the ones to dominate? Nope. Authors Ashley and Sunny urge people to treat each one of our quirks as helpful virtues rather than harmful vices. Less logical and more emotional, things like fringe interests, strong personalities, and bold antics have their place in a creative and disruptive world. Applying your unique characteristics strategically could help you stand out, forge your path, and connect with others in ways that following rules just does not deliver. If you read this from the lens of a marketer, there are some great takeaways to apply to the personality of what brand it is you are trying to sell. Oh, and what profile am I of the 7 vices? A rebel of course.
---