A People's History of Computing in the United States
By Joy Lisi Rankin,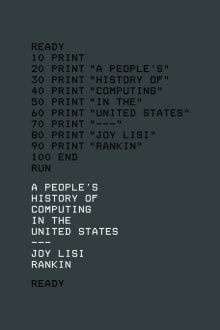 Recommended by Joanne McNeil
From Joanne's list on the origins of the tech industry.
A thorough look at the origins of personal computing and connections between computer users beginning in the 1960s that highlights the BASIC programming language and The Oregon Trail game. Shines a light on the role that universities and the education system played in fostering networks between users.

---