From Counterculture to Cyberculture
By Fred Turner,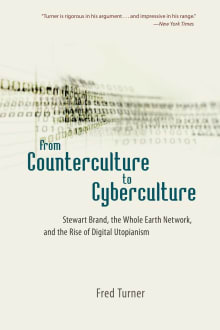 Recommended by Joanne McNeil
From Joanne's list on the origins of the tech industry.
Beginning with Steward Brand's influence through his projects like The Whole Earth Catalog, the WELL, and Wired magazine, this book examines the unique culture of Silicon Valley. An essential history and one that clarifies the tech industry's seemingly contradictory values of revolution and corporate power.
---