#ENTRYLEVELBOSS
By Alexa Shoen,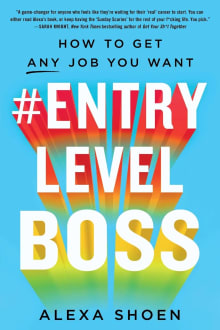 Recommended by Meg Jay
From Meg's list on figuring out your 20s.
Three cheers for Entry Level Boss. I love Alexa's voice. I love her advice. And I love that she's broken down getting a job into the steps that every twentysomething wants and needs. Anyone who wants that first job--but is not sure how to get it--should read this book.
---